Designing That Back To School Work-Space by Elizabeth Traub @elizabethtraub
In just a few days kids all over the world will be pulling their chairs up to a squeaky clean desk. No doodle, no pencil eraser smudges, no color markers on the desks. Fresh and clean desks. Our kids neatly tucking their school supplies away, folding their hands on their desks and waiting for the teachers instructions.
At least that is how I remember it as a kid. It's not always easy to keep track of your kid's school papers, flyers and homework sent home. I have five kids. At one time all under the same roof and believe me it would get crazy with keeping track of everything.
One thing that is important for kids of any age is structure and consistency. It is going to help you and your child to design a back to school work-space. A place in your home that remains THE spot for all papers, homework, books, book-bag and jacket. If you teach your child the first week the habit of this space, you will save yourself from hair pulling moments.
I have to admit that last school year I tried something new. My boys (three boys still at home) all have desks in their bedrooms. Drawers filled with Lego's, paper, pens and treasures. One child keeps his money hidden in his desk. Which I may have borrowed and put back a few times. I went to Target and purchased three wall mounted bulletin boards with hooks. Pretty dark wood framed. I thought, that having a desk, and then a coat hanger by the bedroom door, and a cork board for important papers in each room was a good idea. Coats, backpacks, important papers all in one place in each room. If I had one child, then yes, a brilliant use of space. Three boys...noway!!!
Mommy monitoring had to happen when seeing that homework was done. Mommy monitoring to see that papers, backpacks, and coats were in order. I was going from room to room like a crazy lady. Thus the new location was a space in my kitchen with space I could afford. A counter with drawers. Pencil sharpener, pencils and paper. A place for all homework and reading materials. Then while cooking dinner on most nights, the boys would work on their homework, read out loud to me, and my services were available as the in-house tutor.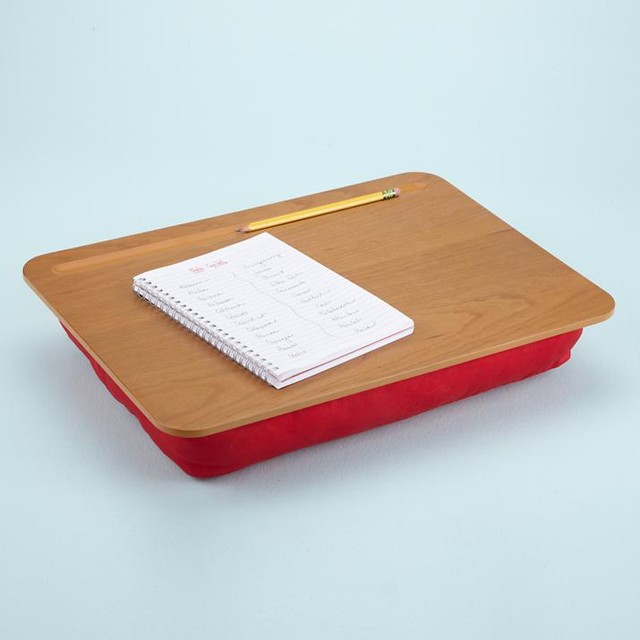 The boys ALL developed the habit of dropping their stuff in the same place and went off to play. I could then go through the parent information and note homework and reading that needed to be signed. It helped us all keep track. Once all was done and completed, backpacks were at the top of the stairs that could be easily grabbed in the morning.
It seems that this is no-brainer mommy or daddy stuff, but seriously this takes careful considerations for everyone involved. Designing that special back to school work-space also gives your child a sense of pride in having that space as their own. There was a season when the three boys were much younger and the dining room table became that work space. I purchased each their own little desk organizers to keep their own markers, pencils and paper. Often, even when there was no homework, each boy during different times of the day could be found at their only little work-space. You might see that grades are improved with a little structure and a little working space.
Have a wonderful start to the 2016/2017 school year.